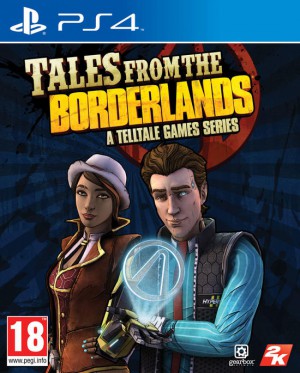 Produttore:2K Games
Sviluppatore:Telltale Games
Genere:Avventura Grafica
PEGI:

18+

Multiplayer Locale:

Non supportato

Multiplayer Online:

Non supportato

Data di uscita:

29 aprile 2016

NELLO SPIETATO MONDO DI PANDORA, un "colletto bianco" della Hyperion e un'artista della truffa si lanceranno in un'avventura per recuperare del denaro che entrambi ritengono proprio. Accompagna Rhys e Fiona alla conquista della gloria nel super-premiato universo creato da Gearbox Software.

Episodio uno: Zer0 Sum – Nello spietato mondo di Pandora, Rhys e Fiona si lanciano in un'avventura per recuperare del denaro che entrambi ritengono proprio.

Episodio due: Atlas Mugged – La scoperta del progetto Gortys dą il via ad una folle corsa per svelare quello su cui la Atlas Corporation stava per mettere le mani prima che la Hyperion subentrasse su Pandora. Ma i nostri intrepidi eroi non sono gli unici a seguirne le tracce.

Episodio tre: Catch a Ride – Dopo una vertiginosa fuga da una situazione di molto-probabile-quasicerta-morte, Rhys e Fiona continuano la ricerca di un altro pezzo del puzzle che li condurrą alla chiave di una Cripta di inestimabile valore.

Episodio quattro: Escape Plan Bravo - Rhys e Fiona sono costretti sotto minaccia armata a continuare la ricerca del trasmettitore della Cripta. Questo si trova in una base lunare Hyperion, mentre i nostri eroi sono ancora su Pandora: bisognerą cercare di superare il "freddo vuoto della morte", lo spazio.

Episodio cinque: The Vault of the Traveler – Nell'episodio finale si scatena l'inferno. Jack controlla i sistemi di Helios ed č sul punto di autoincoronarsi re della Hyperion (con o senza di te). Ci vorrą una corsa sfrenata per uscire vivi da quella caotica stazione spaziale.
--
Il nostro voto
voto utenti
Recensione
Anteprime
Speciali
News
Immagini
Video
Trucchi
Soluzioni