Non si ferma la ruota del riciclaggio dell'HD e dopo la riedizione di Silent Hill è lo stesso Hideo Kojima ad annunciare la Metal Gears Solid HD e la Zone of The enders HD, in arrivo sia su Xbox 360 che su PS3 all'inizio del 2012.
Metal Gear Solid HD collection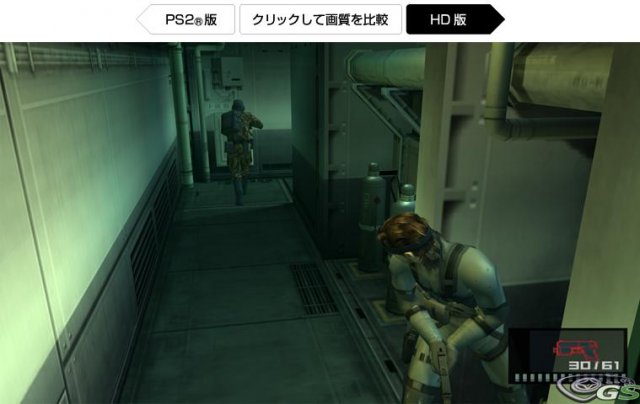 La Metal Gear Solid HD conterrà le versioni in alta risoluzione di MGS 2: Sons of Liberty, MGS 3: Snake Eaters e MGS: Peace Walker. La versione PS3 di quest'ultimo avrà la possibilità di trasferire i salvataggi sulla PSP.
Zone of The Enders, invece, conterrà gli unici due episodi usciti fino ad ora.
Visto lo spazio disponibile sui dispositivi attuali, Kojima inserirà altre 1800 ore di filmati esclusivi.
:D