11 giugno, 2015 – Warner Bros. Interactive Entertainment, TT Games, The LEGO Group e Universal Partnerships & Licensing annunciano che LEGO Jurassic World™ è disponibile per PlayStation4 e PlayStation3 computer entertainment systems, PlayStationVita handheld entertainment system, Xbox One all-in-one games and entertainment system, Xbox 360 games and entertainment system di Microsoft, Wii™ U system di Nintendo, Nintendo 3DS™ hand-held system e PC.
LEGO Jurassic World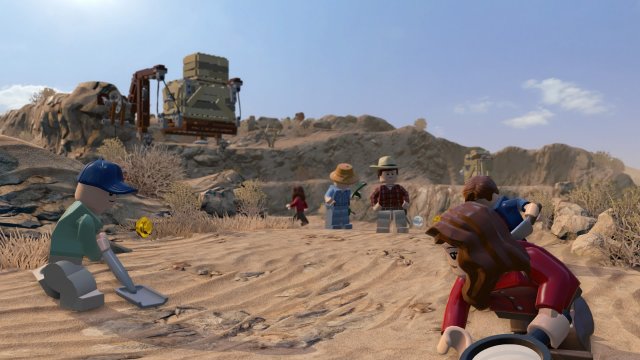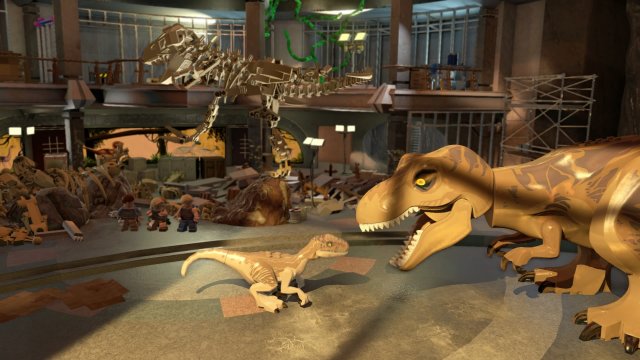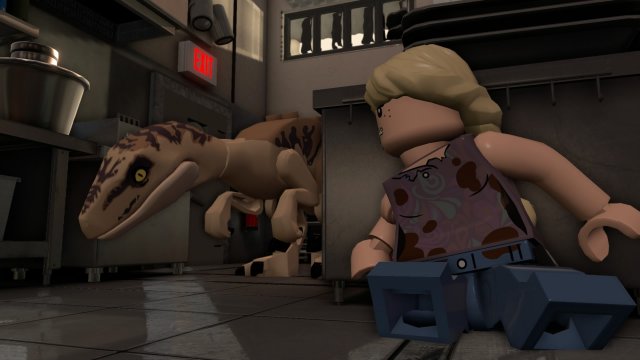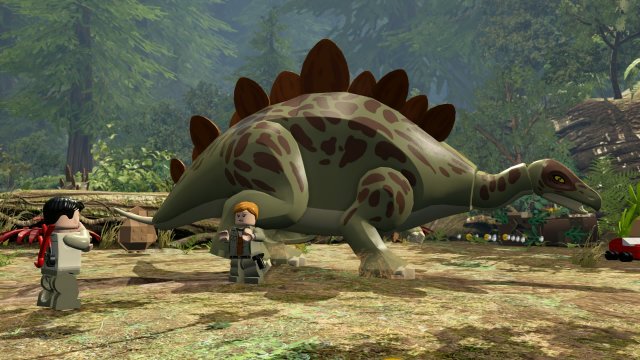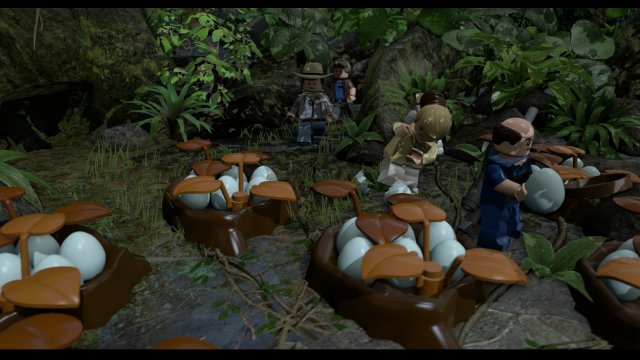 Pwer la prima volta la serie Jurassic Park diventa un videogioco LEGO, spaziando lungo vent'anni di epici film come Jurassic Park, The Lost World: Jurassic Park e Jurassic Park III, compreso anche l'attesissimo Jurassic World, l'epico film d'azione e avventura di Universal Pictures e Amblin Entertainment Reimmaginato con lo humour LEGO di TT Games, quest'eccitante avventura ricrea scene indimenticabili e sequenze d'azione tratte dia vari film della serie permettendo ai fan di vivere in prima persona i momenti più memorabili dei film esplorando le vaste lande di Isla Nublar e Isla Soma. In
LEGO Jurassic World
, i giocatori possono vestire i panni dei personaggi dei film come Owen Grady (Chris Pratt), Claire Dearing (Bryce Dallas Howard), Ian Malcolm (Jeff Goldblum) e il Dr. Wu (BD Wong), affrontando venti livelli di gioco per riuscire a collezionare la preziosa ambra che contiene il DNA dei dinosauri. Il DNA può poi essere utilizzato per copstruire la propria collezione di dinosauri mescolando i vari pezzi per creare specie originali con il Dino Customizer. Il divertimento coinvolgerà la famiglia e gli amici grazie al facile gameplay drop-in, drop-out (disponibile solo su console).
LEGO Jurassic World
è disponibile per PS4™ e Xbox One al prezzo suggerito di 59.99 e per PS3™, Xbox 360 e Wii™ U al prezzo suggerito di 49.99 Euro. Il gioco è disponibile anche per PS Vita™ e Nintendo 3DS™ al prezzo suggerito di 39.99 Euro.