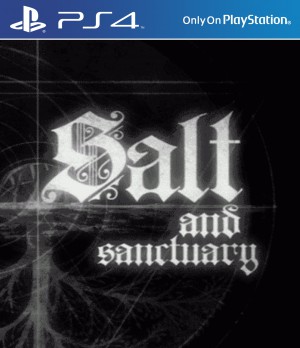 Produttore:Sony
Sviluppatore:Ska Studios
Genere:Action, Gioco di Ruolo
PEGI:

16+

Sito ufficiale:http://www.saltandsanctuary.com/
Multiplayer Locale:

Supportato

Multiplayer Online:

Non supportato

Data di uscita:

15 marzo 2016

Salt and Sanctuary unisce senza soluzione di continuitą combattimento in 2D veloce, brutale, con meccanismi riccamente sviluppati in RPG. Scopri, utilizza e migliora oltre 600 armi, armature, incantesimi e oggetti mentre esplori un regno maledetto di cittą dimenticate, prigioni intrise di sangue, monumenti profanati, e signori caduti che una volta venivano celebrati.

Da Ska Studios, il pluripremiato studio indie dietro una lunga lista di titoli d'azione stilistici, viscerali, e brutalmente eseguiti che comprendono The Dishwasher: Il Sorriso del Vampiro, The Dishwasher: Il Samurai Morto, e Charlie Murder, viene Salt and Sanctuary, il titolo pił ambizioso dello studio fino ad oggi.
--
Il nostro voto
voto utenti
Recensione
Anteprime
Speciali
News
Immagini
Video
Trucchi
Soluzioni