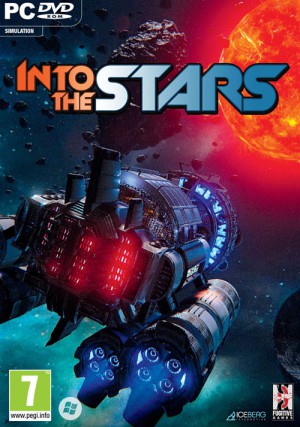 Piattaforme: PC
Produttore:Iceberg Interactive
Sviluppatore:Fugitive Games
PEGI:

7+

Sito ufficiale:http://www.fugitive-games.com/
Multiplayer Locale:

Non supportato

Multiplayer Online:

Non supportato

Data di uscita:

4 marzo 2016

Ormai siamo sotto attacco da 10 anni. Ogni 6 mesi arrivano gli Skorn, intenzionati a distruggere il nostro pianeta. Siamo rimasti in pochi a difendere ciò che è rimasto. Le enormi navi Ark che abbiamo costruito con la speranza di fuggire se ne sono andate tutte, tranne una. Devi assumere il ruolo di capitano del nostro ultimo vascello, l'Ark 13, e guidare l'equipaggio scelto, ma inesperto, in un viaggio pieno di mistero e pericolo. Il destino della coalizione della resistenza è incerto e tu potresti essere la nostra ultima speranza. Come te la caverai durante il tuo viaggio tra le stelle?

Into the Stars è una simulazione di sopravvivenza nello spazio realizzata in Unreal Engine 4 e accompagnata da una colonna sonora originale di Jack Wall.

Assumi il ruolo di capitano ed esplora un enorme sistema stellare alla ricerca di una nuova casa per l'umanità. Equipaggia la tua nave, scegli il tuo equipaggio e parti per un viaggio durante il quale per sopravvivere dovrai recuperare risorse, dare riparo ai civili e fuggire o combattere contro una forza aliena ostile.

FUNZIONALITÀ PRINCIPALI
Controllo completo: prendi il comando del tuo equipaggio scelto, ma inesperto, e guidalo in un sistema stellare pieno di mistero e pericoli. Le impostazioni di difficoltà consentono di definire l'intensità della minaccia nemica e la velocità del tuo viaggio.
Esplora un enorme sistema stellare: hai la possibilità di impostare liberamente la tua rotta verso la salvezza, ma nessuna scelta è esente da pericoli. Ciascuna delle 90 zone di questo sistema offre opportunità uniche, ma anche sfide, e solo tu puoi trovare la via del successo.
Combattimenti coinvolgenti basati su colpi al volo: durante questo viaggio dovrai incontrare una serie di nemici che non hanno intenzione di negoziare. Ecco perché la tua nave è equipaggiata con sistemi bellici che parlano a nome della razza umana, in un linguaggio comprensibile da tutti. Scegli con cura i tuoi bersagli, le stazioni di combattimento e l'equipaggio, se vuoi sopravvivere ai numerosi incontri con gli alieni.
Musica di Jack Wall: la colonna sonora originale è stata creata dal mitico compositore che ha realizzato la musica per Mass Effect, Call of Duty e Lost Planet.
Possibilità di rigiocare: ciascuna decisione che prendi in qualità di capitano e ogni ostacolo casuale di fronte al quale viene a trovarsi l'equipaggio possono influenzare il risultato di una missione, creando un'esperienza diversa ogni volta che giochi.
--
Il nostro voto
voto utenti
Recensione
Anteprime
Speciali
News
Immagini
Video
Trucchi
Soluzioni