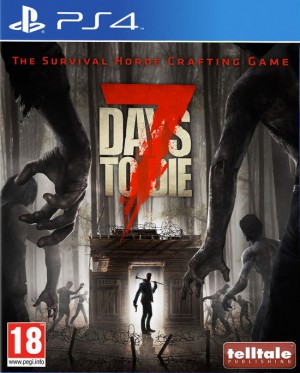 Produttore:The Fun Pimps
Sviluppatore:The Fun Pimps
PEGI:

18+

Sito ufficiale:http://7daystodie.com/entrygate.html
Multiplayer Locale:

Non supportato

Multiplayer Online:

Supportato

Data di uscita:

1 luglio 2016

7 Days to Die" è un nuovo gioco di sopravvivenza e crafting creato dai The Fun Pimps.
Nell'anno 2034 un attacco nucleare ha decimato la terra, e la popolazione rimasta è infetta da un virus sconosciuto. Gli infetti muoiono entro 7 giorni e, una volta rinati, diventano degli zombi assetati di sangue. Nessuno ci credeva; nessuno si aspettava questo e nessuno può fermarlo! Tu sei un sopravvissuto a Navezgane, città dell'Arizona, un raro paradiso in un mondo di devastazione. Ironia della sorte, la parola "Navezgane" vuol dire uccisore di mostri, e uccidi fino a quando puoi combattere, rottami, crafting, fortifica il tuo modo di sopravvivere cercando la verità dietro a ciò che è realmente accaduto.

"7 Days to Die" è un gioco open world, voxel-based e sandbox che fonde i migliori elementi e stili di gioco di un FPS, di un Survival Horror, RPG e di un Tower Defense. "7 Days to Die" cerca di dare ai Gamers quello che veramente vogliono con un unica combinazione di combattimento, crafting, esplorazione, e crescita del personaggio.

Non è solo un Survival Horror ma anche un "Survival Horde"
--
Il nostro voto
voto utenti
Recensione
Anteprime
Speciali
News
Immagini
Video
Trucchi
Soluzioni